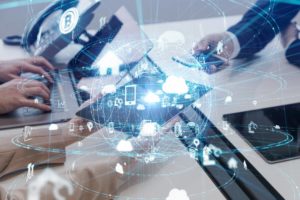 With advances in technology accelerating, it's easy for your in-house skills to lag behind. With our help, you can extend your capabilities and complete your projects on time and within budget.
We promise never to outsource your projects — so you receive top quality products and service, every time.
Our experienced professionals are dedicated to designing, developing and delivering cutting-edge bespoke software solutions tailored for your trading needs.
Over the past five years, we have successfully completed  100's of projects, providing custom software design, business intelligence tools and system integration across a wide range of trading areas.
All our projects have successfully streamlined our clients' operations and profitability.
Every member of our assigned team — IT specialists, business analysts, project managers, test engineers, designers and developers — have proven to work to the highest of standards, time and again.
We aim to build long-lasting relationships with our clients as our passion is to see your business succeed.